Grab your snacks and come sit at our table as 6 friends weave a story together and crack jokes at each others expense. Join our players Kristy (Leaf), Ben (Katon), Matt (Aewyn), Joe (Baerdram), and Brian (Borel) as they travel the lands trying to find fame, while ruining all the plot points Dungeon Master Jake tries to present the party. We are New Crits on the Block.
Episodes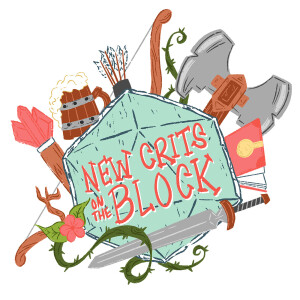 Sunday Sep 01, 2019
Sunday Sep 01, 2019
Our Discord is LIVE! We'd love to have you be a part of our wonderful, budding community. 
linktr.ee/newcritsontheblock
Join today!